The Terms of Reference for the evaluation emphasises the need to provide useful evidence to strengthen accountability for development results. It also emphasises the importance of the country-led and multi-stakeholder design of the EITI.
The Evaluation Questions were developed with reference to the Organisation for Economic Co-operation and Development's (OECD) Development Assistance Committee's (DAC) evaluation criteria. They connect to the DAC evaluation criteria, with a specific focus on effectiveness, relevance, impact and sustainability.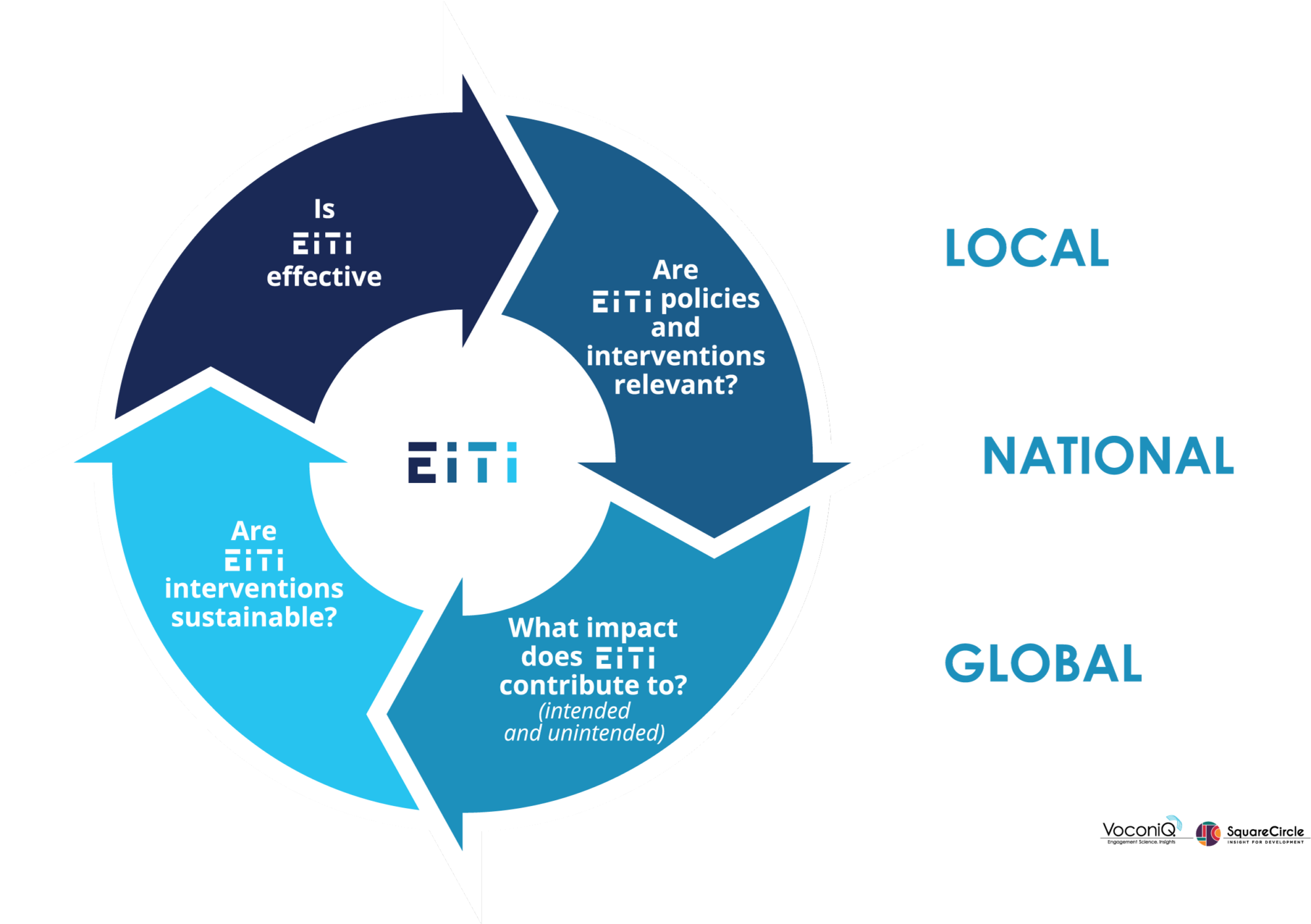 These Evaluation Questions are unpacked with a series of related 'Guiding Questions'. The Guiding Questions are wide-ranging, and it is not the intention of this evaluation to answer them in an exhaustive or definitive fashion. Rather, the purpose is to use them to guide inquiry, to analyse data, and to organise findings.
Both the Evaluation Questions and the Guiding Questions will be considered at the global, national and local levels of analysis.